Our Tiered Seating is portable and can be erected and transported easily. It is suitable for a large range of functions.
The Tiered Seating can be erected indoors, outdoors or in a marquee.
We have two heights, four or five tiers high and it can be split into sections. The seat decking is aluminium and can be covered with padded vinyl cushions.
One section seats approximately 40 people. The seating design is compliant with Australian Standards and is registered with the Victorian Building Control Commission.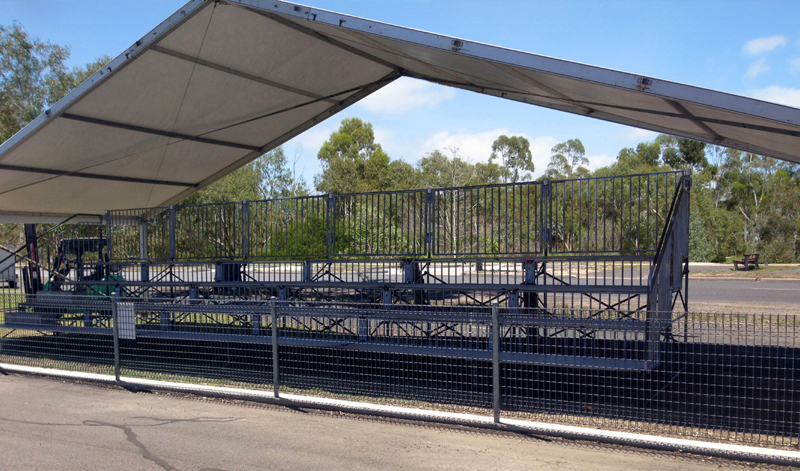 Above: Three sections Tiered Seating - 4 Tiers High. Shade Cover - Clear Span 15m x 5m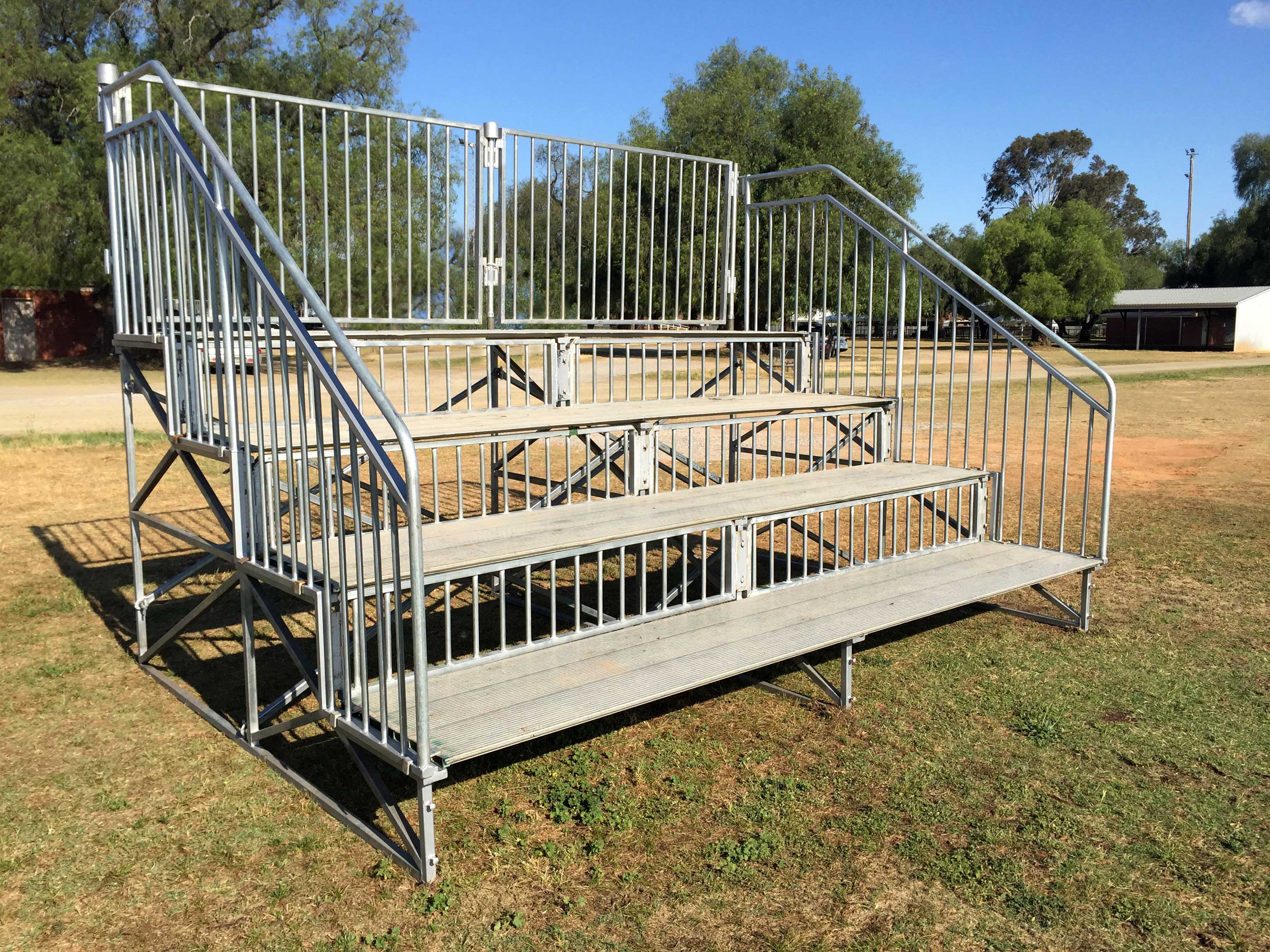 Above: One Section Tiered Seating - Four Tiers High